Western Digital RE 4TB 3.5" SATA Internal Hard Drive
Part Number: WD4000FYYZ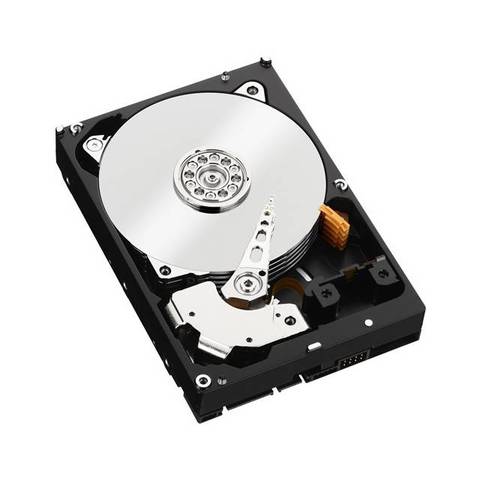 Specifications
| | |
| --- | --- |
| Capacity | 4 TB |
| Cache | 64 MB |
| Spindle Speed | 7200RPM |
| Interface | Serial ATA |
| Max Data Transfer Rate | 6.0 Gbps |
| Form Factor | 3.5 Inches |
| Capacity | 4 TB |
| Interface | SATA 6 Gb/s |
| Form Factor | 3.5 Inches |
| Rotational Speed | 7200RPM |
| Cache | 64 MB |
---
Western Digital - Enterprise RE 3.5" SATA 4TB Internal Hard Drive - WD4000FYYZ
In demanding write-intensive applications, HDDs need to be able to deliver uncompromising performance, while being able to withstand the effects of extreme environments (i.e. servers, video surveillance). Western Digital's RE SATA hard drives do just that. With a field-tested 1.2 million hour MTBF, this high performance drive delivers the highest level of reliability for 24x7 operation in up to 100% duty cycle applications.
Vibration Protection / Stabletrac
Enhanced RAFF (Rotary Acceleration Feed Forward)* technology includes sophisticated electronics to monitor the drive and correct both linear and rotational vibration in real time. RAFF keeps the drive's head secure in a safe operating region through high vibrations. The result is a significant performance improvement.

In addition, the motor shaft is secured at both ends to reduce system-induced vibration and stabilize platters for accurate tracking during read and write operations. (2 TB models and above)
Dual Actuator Technology
Dual Actuator Technology is a head positioning system with two actuators that improves positional accuracy over the data track(s). The primary actuator provides coarse displacement using conventional electromagnetic actuator principles. The secondary actuator uses piezoelectric motion to fine tune the head positioning to a higher degree of accuracy. (Available in 2 TB models and above)
Time Limited Error Recovery
Prevents drive fallout caused by the extended hard drive error-recovery processes common to desktop drives.
No-Touch Ramp Load Technology
The recording head never touches the disk media ensuring significantly less wear to the recording head and media as well as better drive protection in transit.
*RAFF technology is designed to maintain the highest possible data transfer performance in high rotational environments like storage arrays and servers. RAFF overcomes the harmful effects of vibration caused by multiple drives spinning and seeking in the same chassis by a) sensing it, and b) then controlling the head position to keep the drives in a safe operating region during read and write operations.
---
TOL Part #: WD4000FYYZ
Manufacturer's Part #: WD4000FYYZ
Model: RE 4TB 3.5" SATA Internal Hard Drive
Product ID: 3898